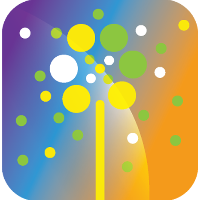 By: Simply Wishes
Date: 08-17-2017
1

Love
All of us go through hard times. Sometimes, the only thing you can change about your situation is your perspective on life. And because situations are temporary, and even when it seems hopeless, the power of believing your situation will improve is the beginning of overcoming it.
When I was laid off in 2008, my whole world seemed to have fallen apart. Fear controlled me. I was scared to lose my home, my savings and my other possessions that I'd worked so hard to have. But through the support of family and community, my husband and I could pull through it. I now appreciate my situation when I look back, as I got to enjoy motherhood by spending more time with my daughter, and I brought another child into this world.
I know we were the lucky ones. However, from every unfortunate situation, great opportunity exists. Maybe you discover a network of supportive family members and community and realize how lucky you are to have them in your life. You may even find your dream job after getting laid off. You never know what is awaiting. When you change the way you see the world, you can change the way you feel about it and start to visualize new beginnings.
Author Eckart Tolle, who has written The Power of Now and A New Earth: Awakening to your Life's Purpose, writes, "Whenever tragic loss occurs, you either resist or you yield. Some people become bitter or deeply resentful; others become compassionate, wise, and loving. Yielding means inner acceptance of what is. You are open to life."
Every cloud has a silver lining is a useful idiom to describe the inevitability of challenges that we all must face in life. It is up to you to take advantage of these difficulties and to learn from them and grow.